today Aarean from The Color Issue is guest posting and sharing a fun DIY recipe perfect for a summer party! enjoy::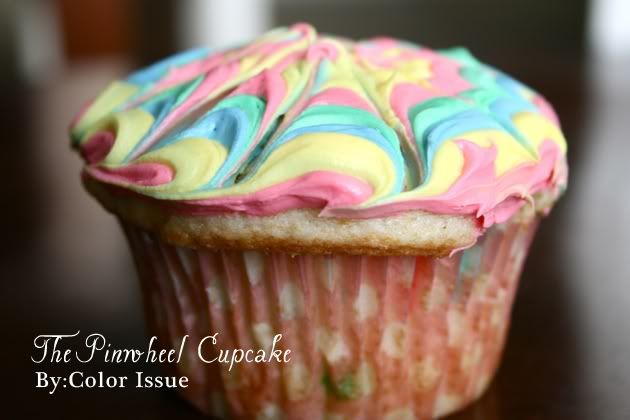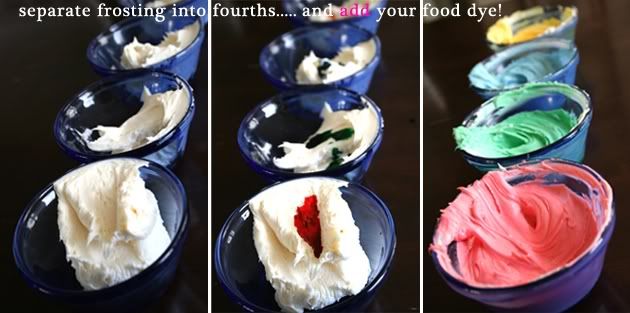 Take the colors you want to create your design...I liked doing circles. The great thing about this is that each cupcake will be different! Like a work of art **wink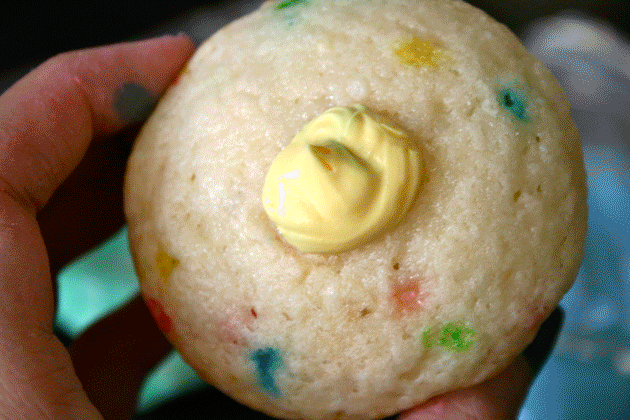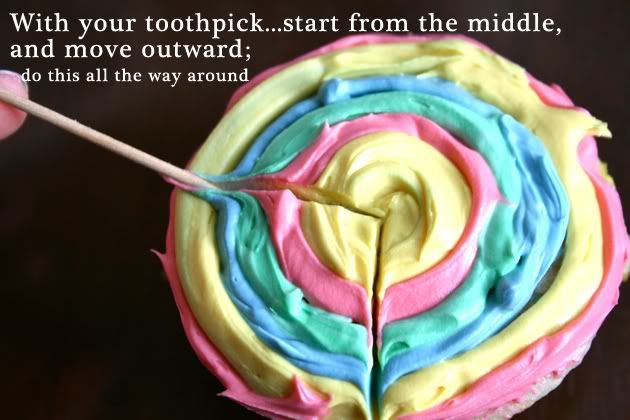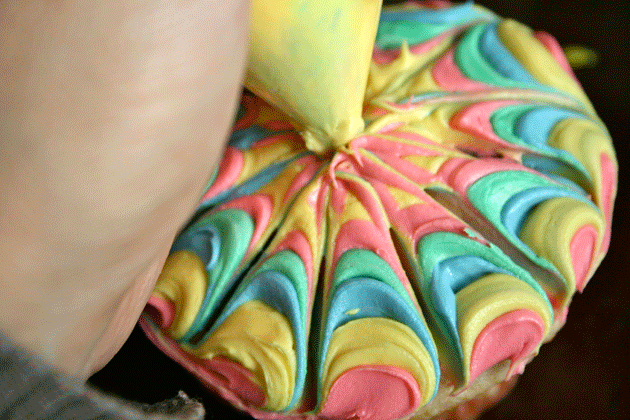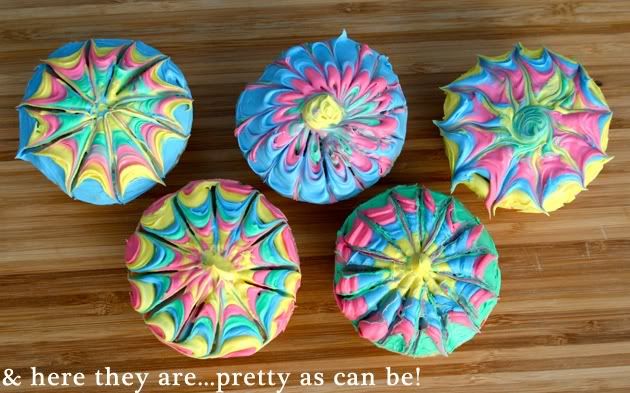 thanks for having me!! stop by the color issue for more DIY and color inspiration!!
- Aarean
ps - don't miss my guest post on alla fiorentina today -- i am sharing my domestic travel wishlist.
AND there's still time to enter the BRIGHT and COLORFUL love obsessed jewelry giveaway!